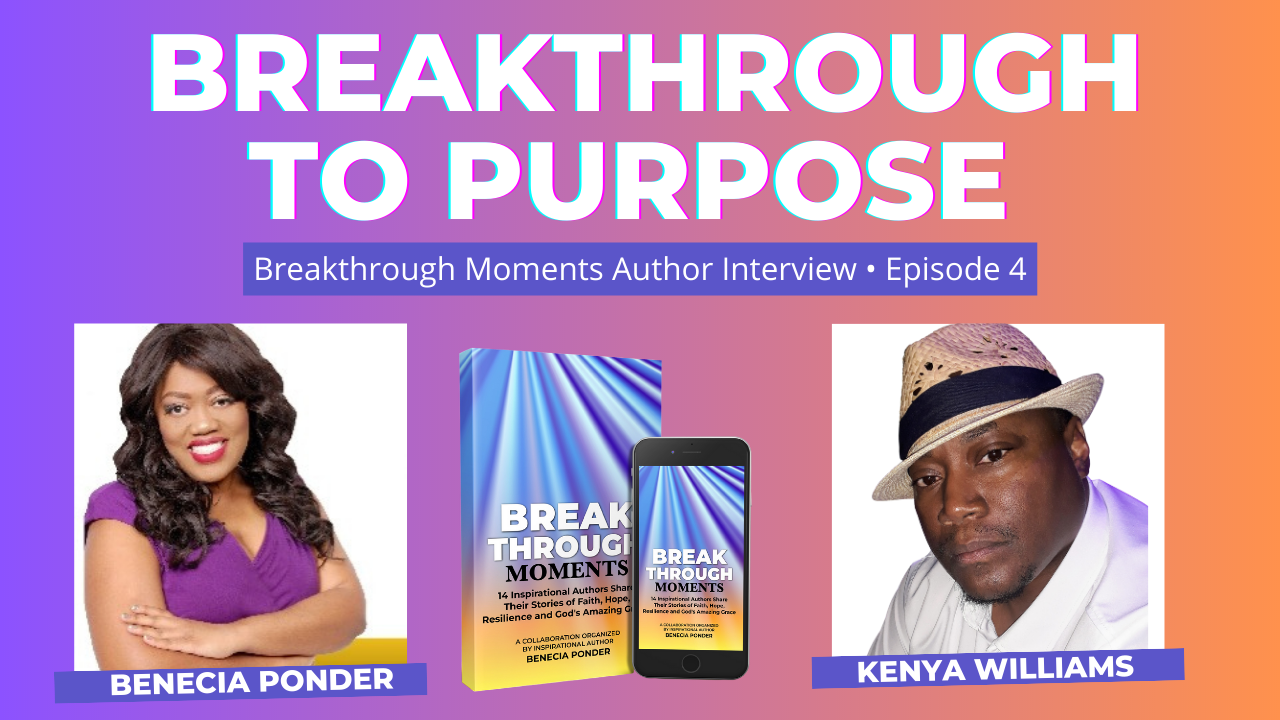 Welcome back to our Inspirational Devotionals Author Interview Series. This series is a captivating showcase of the co-authors of "Breakthrough Moments," a part of the Inspirational Devotionals collaborative book project. 
Today, we're thrilled to introduce you to Kenya Williams, an author and lyricist whose passion for creativity fuels his purpose.
Meet Kenya Williams
Kenya Williams is an author with a deep love for music, poetry, and films. From a young age, Kenya found himself drawn to creative writing and lyrics, prompting him to become a lyricist and writer. Spoken word is Kenya's preferred form of expression, a craft he has nurtured since childhood, aiming to inspire others with his words. You can follow his journey on Instagram: @kenyawilliams13.
Activating Faith and Leaning into Purpose
Our conversation with Kenya centers around his insights on what happens when we activate our faith and lean into our purpose. His message is clear: when we align our faith with our purpose, remarkable breakthroughs can happen.
A Life of Creativity and Inspiration
Beyond his role as an author, Kenya's life reflects his dedication to creativity and inspiration. Through his spoken word performances and lyrical compositions, he uses his talent to inspire others, demonstrating the power of creative expression in discovering and fulfilling one's purpose.
Join the Conversation
As we delve into this inspiring conversation with Kenya Williams, we invite you to reflect on your journey. Are you activating your faith? How are you leaning into your purpose?
Tune in for this enlightening conversation with Kenya Williams. His story and insights are sure to inspire you and offer guidance on how to activate your faith and lean into your purpose.
Share Your Story
Inspired by Kenya's story? Do you have a story of your own that could uplift and inspire others? We invite you to apply to be a co-author in our next Inspirational Devotionals book. Join us in spreading hope, faith, and love to those who need it the most. Apply here to share your story!